INA, Ill. (August 3, 2022) — Rend Lake College President, Terry Wilkerson, was recently appointed to the chair role with the Illinois Council of Community College Presidents (ICCCP).


Rend Lake College President, Terry Wilkerson (Click For Printable Photo)
ICCCP is an advisory organization consisting of all chancellors and presidents of the public community colleges in Illinois. They represent the other chancellors and presidents in the Illinois Community College System to the Illinois Community College Board. They meet every quarter to discuss common problems of concern and issues in community college education and work closely with the Illinois Community College Trustees Association.
"I am looking forward to moving important issues along and promoting the good work we do," Wilkerson said.
Wilkerson has been a member of the organization since 2012 when he became RLC's seventh full-time president. He has served on the ICCCP as Secretary and Treasurer (2020/2021) and Vice President (2021/2022). The 1- year appointment of the ICCCP chair will take place during the 2022/2023 school year.
"We are at the helm of these institutions. We work together to benefit the students of the state." Wilkerson said. "The value in this organization is the partnerships, best practices, and community that come along with it. We can address the issues and opportunities we all face. Our challenges are not unique; it is beneficial to have a team of thought leaders working on them."
Wilkerson brings extensive experience to the appointment with the council. In addition to serving as president for the past decade, he has been involved with the college for nearly 30 years. He began as an adjunct instructor (1995), followed by an agriculture professor (1997), and then, in 2009, he was appointed to the division chair position over applied science and technology.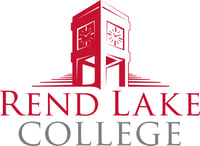 YOUR JOURNEY STARTS HERE
---
2009 PHI THETA KAPPA FACULTY EXCELLENCE AWARD | M.S. & B.S., Southern Illinois University Carbondale | A.A.S., Rend Lake College